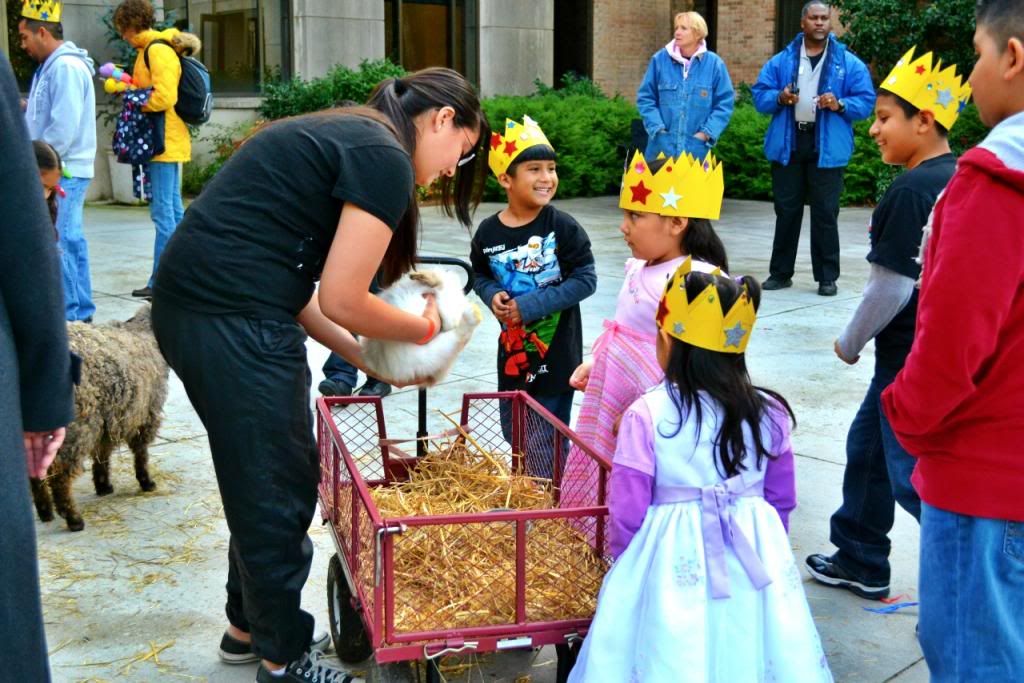 It was all smiles on January 6, as hundreds of children celebrated the arrival of the Three Kings at the Atlanta History Center. Sponsored by the Instituto de Mexico in conjunction with the Atlanta History Center, the Three Kings Day celebration is becoming bigger, and better every year.
Visitors of all ages learned about the tradition through music, live performances, workshops, prizes and delicious traditional treats such as tamales, atole (Mexican chocolate) and the traditional "Rosca de Reyes" for children, and an appearance by The Three Kings. New this year, was a live nativity and a petting zoo for the little ones.
Three Kings' Day is an important Christmas holiday in Spain and several Latin America countries. It is called El Dia de los Reyes in Spanish. And in many Latin American countries, Three Kings Day is even a bigger holiday than Christmas. Three Kings Day falls annually on January 6th, and according to the Bible, marks the end of the Wise Men's 12-day journey to pay tribute to Jesus in Bethlehem to shower him with gifts.
Instead of leaving milk and cookies beside the tree, children typically leave grass and water under their beds to feed the kings' camels, in hopes the kings return the favor with gifts of their own.
In places like Spain and Mexico, los Reyes Magos - Melchor, Gaspar and Baltasar - are also celebrated with a traditional sweet bread called roscón or rosca de reyes, in which a figurine is baked in it (luck is granted to the person who finds it - or conversely, that person needs to host a dinner on el Dia de la Candelaria, on February 2nd.)