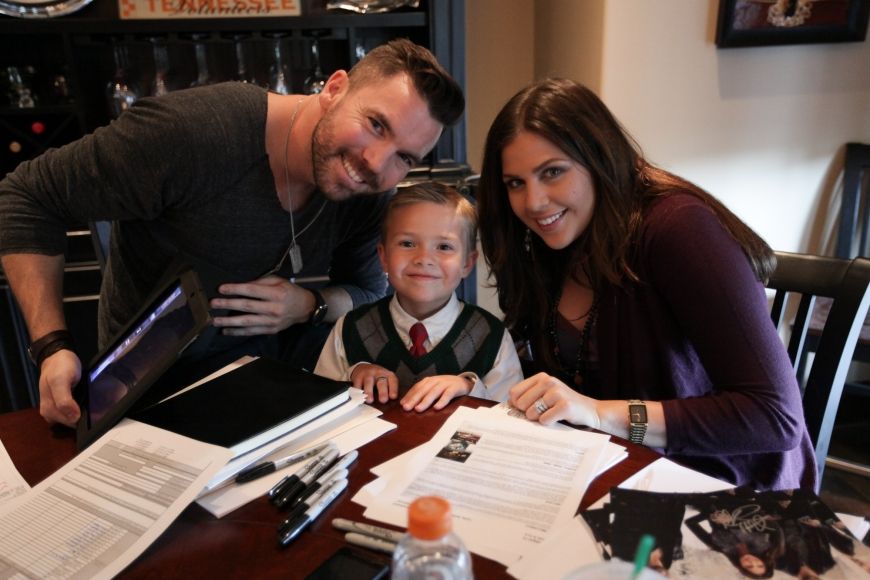 The Bluebird of Happiness is knocking on Hillary Scott's door. She is releasing a new Christmas video and is expecting her first child with her husband, drummer Chris Tyrrell.
"A Holly Jolly Christmas" is the latest song on Lady Antebellum's new holiday collection, On This Winter's Night, which is currently in stores. The trio co-produced the album, as well as writing the title track and creating their own arrangements for two of the disc's additional 11 holiday classics.

"'A Holly Jolly Christmas' just has something kind of flirty about it. So, when it came time to make the video, we really wanted it to feel light-hearted and fun with a sense of humor . . . something that just makes you smile" Hillary Scott said.
*Photo credit: ladyantebellum.com