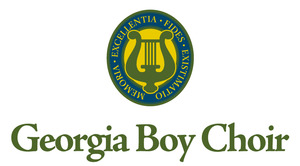 The Georgia Boy Choir is currently seeking boys ages 5-12 to audition to join the Choir for the remainder of the 2012-2013 season. Auditions will be held on January 12th at The Heiskell School, located at 3260 Northside Drive in Atlanta.
Auditions are intentionally low-pressure. Each boy is asked to sing a song—any song he likes; it can be something as simple as "Twinkle, Twinkle Little Star" or even "Happy Birthday," or something he has learned in school or church. We will then sing some musical phrases and ask him to repeat them, then play a few notes on the piano and ask him to respond. It is fairly simple and only takes a few minutes. No experience or preparedness is necessary. The audition is designed to allow us easily to discern a boy's natural ability.
If you are interested in having your son audition for the Georgia Boy Choir, click here or on the image below and if you know someone who has a son that may be interested in auditioning for the Georgia Boy Choir, please forward this email to them using the Forward to a Friend link below. Please visit their website or call our office at the number below if you have any questions about the auditions process or participation in the Choir.